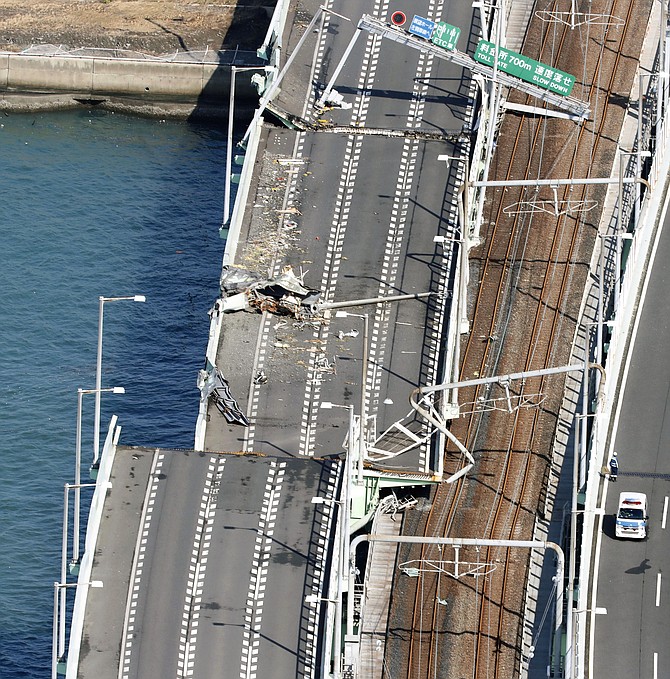 This aerial view shows a damaged bridge connecting Kansai International Airport in Osaka, western Japan, Wednesday, Sept. 5, 2018, a day after a tanker slammed into its side by a powerful typhoon. About 3,000 passengers stranded by Typhoon Jebi overnight at the offshore Japanese airport begun returning by boat and by bus Wednesday morning over the partially damaged bridge to the mainland. (Hiroko Harima/Kyodo News via AP)
Stories this photo appears in:
TOKYO — One of Japan's busiest airports remained closed indefinitely, a day after the strongest typhoon to hit Japan in 25 years flooded a runway, toppled huge cranes, flipped cars on their side, damaged historic shrines and caused at least 11 deaths as it swept across part of Japan's main island.
By MARI YAMAGUCHI, Associated Press
September 5, 2018