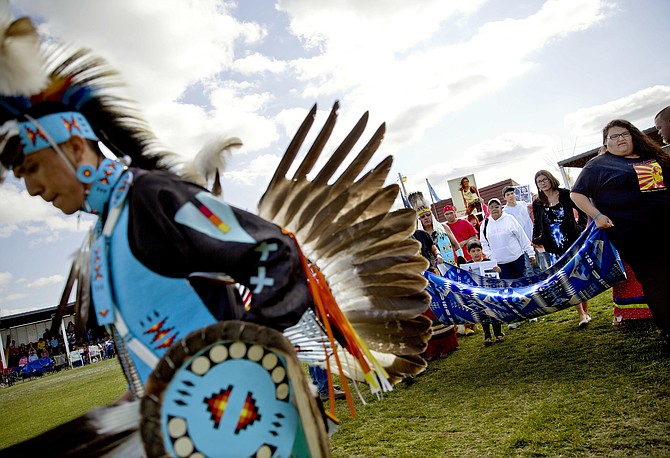 Friends and family members of Ashley HeavyRunner Loring hold a traditional blanket dance before the crowd at the North American Indian Days celebration to raise awareness and funds for her search on the Blackfeet Indian Reservation in Browning, Mont., Saturday, July 14, 2018. In January, the FBI took over the case after a tip led investigators off the reservation and into another state. A $10,000 reward is being offered in the case. (AP Photo/David Goldman)
Stories this photo appears in: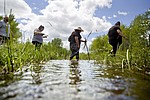 The searchers rummage through the abandoned trailer, flipping over a battered couch, unfurling a stained sheet, looking for clues.
By SHARON COHEN, AP National Writer
September 5, 2018