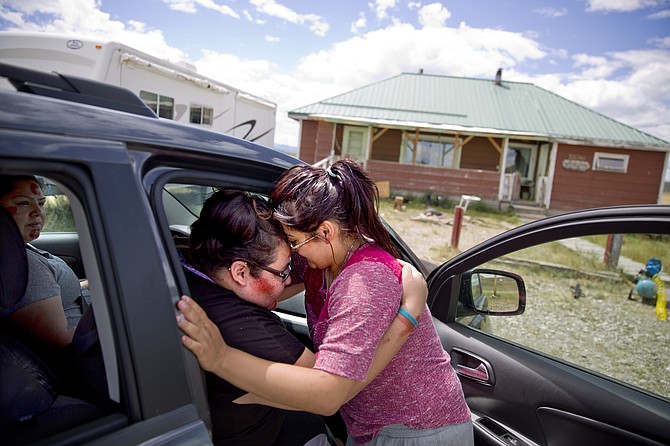 Kimberly Loring, left, touches her forehead to her little sister, Jonnilyn, 17, as she says goodbye before heading out on a search for their missing sister Ashley with their cousin, Lissa Loring, left, outside their home on the Blackfeet Indian Reservation in Browning, Mont., Wednesday, July 11, 2018. "I'm the older sister. I need to do this," says 24-year-old Kimberly. "I don't want to search until I'm 80. But if I have to, I will." (AP Photo/David Goldman)
Stories this photo appears in: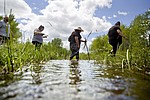 The searchers rummage through the abandoned trailer, flipping over a battered couch, unfurling a stained sheet, looking for clues.
By SHARON COHEN, AP National Writer
September 5, 2018