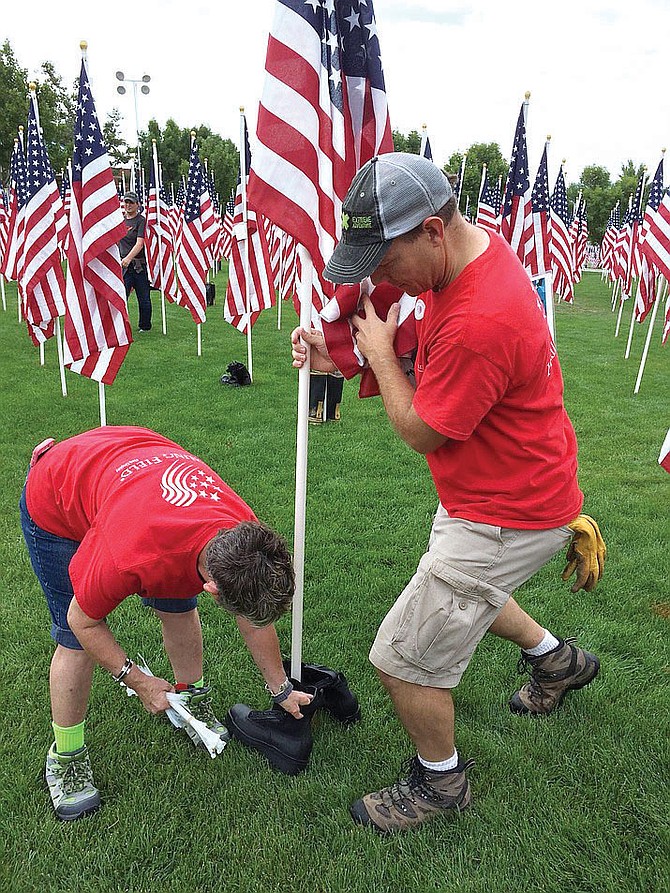 In this 2017 photo, Darlene Packard, Healing Field event coordinator, left, and Ryan Judy, assistant town manager for Prescott Valley, place a pair of police boots with the flag honoring Nathaniel Webb, 56, who died in the World Trade Center attack Sept. 11, 2001. The Healing Field at the Prescott Valley Civic Center, with 3,019 flags, is open to the public 24/7 from Sept. 7 to Sept. 14. (Sue Tone/Tribune, file)
Stories this photo appears in:
The flags will be up and visible Friday morning as volunteers finish placing them on the grounds of the Prescott Valley Civic Center, 7501 E. Civic Circle Drive.