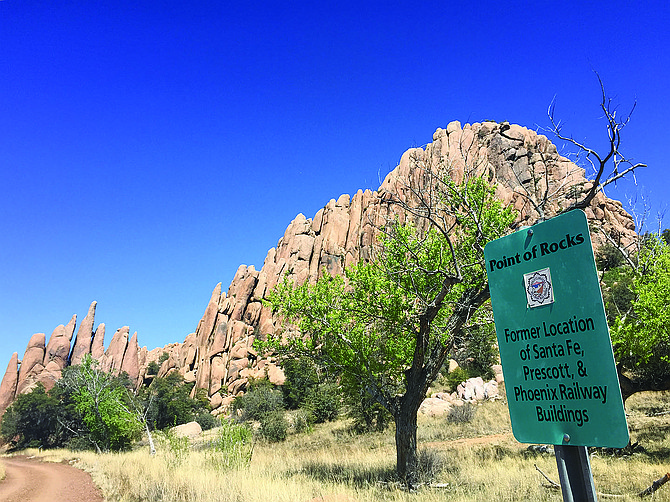 The initial application submitted by Arizona Eco Development for annexation of Granite Dells-area land into Prescott city limits was rejected earlier this year. The land under consideration for development includes the iconic Point of Rocks along Prescott's Peavine Trail. (Cindy Barks/Courier file)
Stories this photo appears in:
It will be at least November before Arizona Eco Development's (AED) controversial plans for development in the Granite Dells gets to the Prescott Planning and Zoning Commission for review.
Prescott City Councilman Jim Lamerson recently wrote of his responsibilities when the city was approached by a developer with an annexation and rezoning request. He is correct in saying that "council members have the legal responsibility of grasping the issues."
By JOE TRUDEAU, Special to the Courier
September 4, 2018