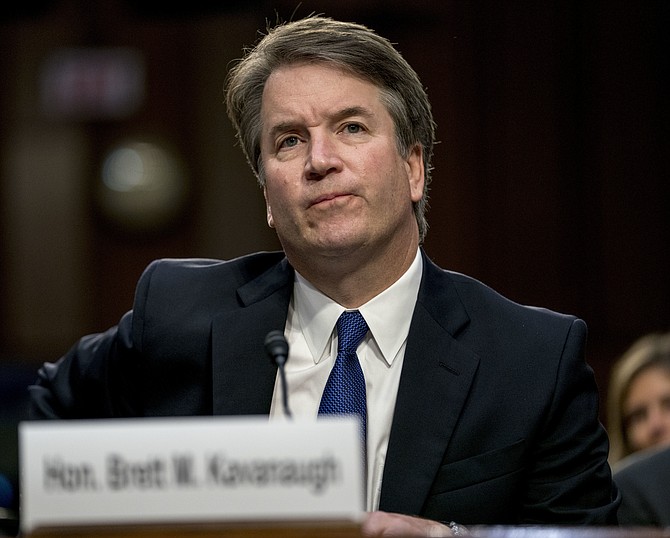 President Donald Trump's Supreme Court nominee, Brett Kavanaugh, a federal appeals court judge, appears before the Senate Judiciary Committee on Capitol Hill in Washington, Tuesday, Sept. 4, 2018, to begin his confirmation to replace retired Justice Anthony Kennedy. (Andrew Harnik/AP)
Stories this photo appears in: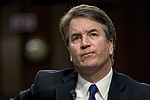 WASHINGTON — Supreme Court nominee Brett Kavanaugh declared fervently at his Senate confirmation hearing Tuesday the court "must never, never be viewed as a partisan institution." But that was at the end of a marathon day marked by rancorous exchanges between Democrats and Republicans, including dire Democratic fears that he would be President Donald Trump's advocate on the high court.