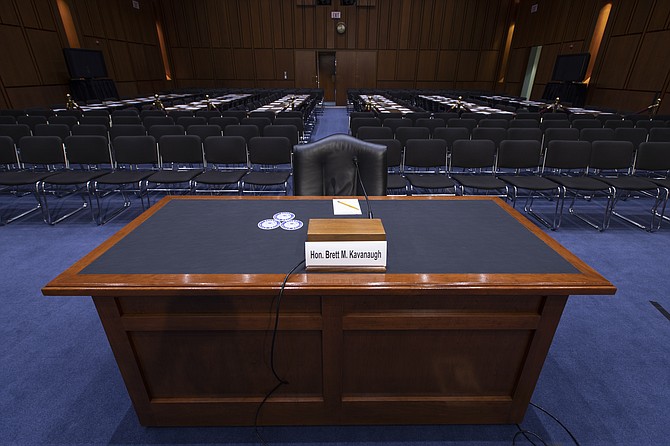 The witness table is prepared for President Donald Trump's Supreme Court nominee, Brett Kavanaugh, in the Senate Judiciary Committee hearing room on Capitol Hill in Washington, Monday, Sept. 3, 2018. (AP Photo/J. Scott Applewhite)
Stories this photo appears in: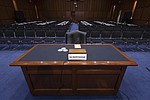 Supreme Court nominee Brett Kavanaugh promised Tuesday to be a "team player" if confirmed to the closely divided court, declaring that he will be a "pro-law judge" who won't decide cases based on his personal views.
By MARK SHERMAN, Associated Press
September 4, 2018