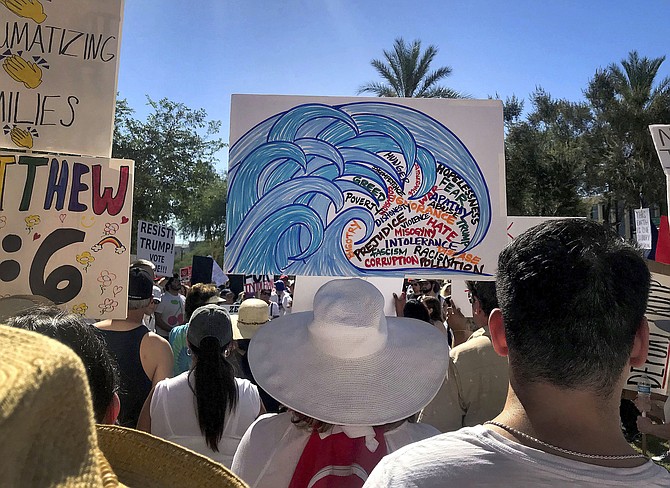 Protesters rally at a Keep Families Together march June 30, 2018, at the Arizona state Capitol in Phoenix. The blue wave Democrats hope will crash into Arizona this November is creeping up in community centers, library auditoriums and churches. (Melissa Daniels/AP Photo)
Stories this photo appears in: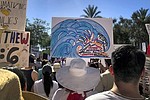 In the face of month upon month of glowing reports of a national economy reaching new mile-stones, the blue wave – the movement predicted to sweep Democrats back into control of Con-gress this November – lost its momentum.
By Carl Golden, Special to the Courier
September 3, 2018