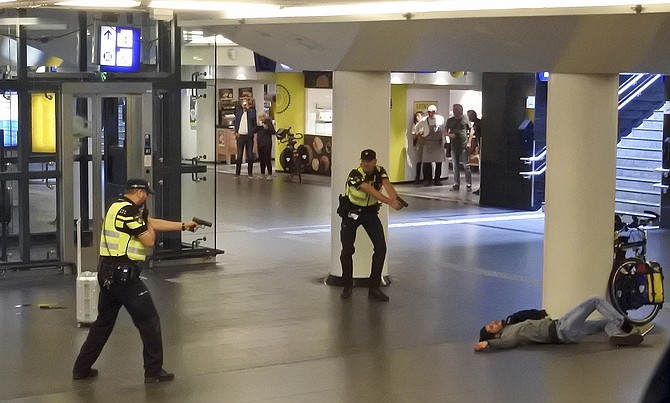 Dutch police officers point their guns at a wounded 19-year-old man who was shot by police after stabbing two people in the central railway station in Amsterdam, the Netherlands, Friday, Aug. 31, 2018. Police investigators in Amsterdam included an extremist attack as a possible motive for the stabbings of two people at a busy railway station Friday as authorities in the Dutch capital reported that the suspect shot by police is an Afghan citizen. (AP Photo)
Stories this photo appears in: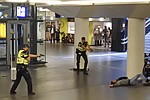 AMSTERDAM — A 19-year-old Afghan citizen had a "terrorist motive" for allegedly stabbing two Americans at the main train station in Amsterdam, city authorities in the Dutch capital said Saturday.
By MIKE CORDER, Associated Press
September 1, 2018