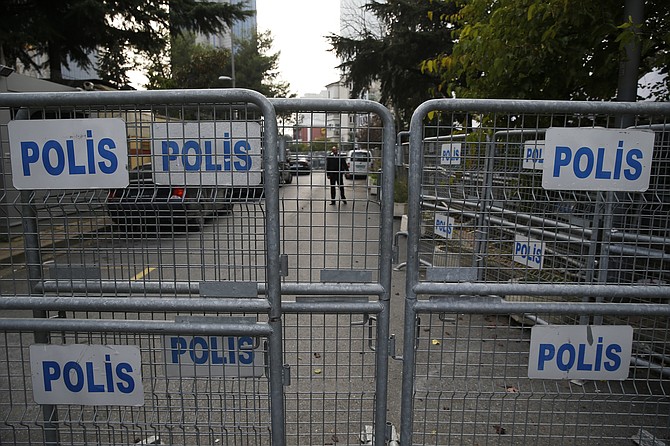 Barriers block the road leading to Saudi Arabia's consulate in Istanbul, Sunday, Oct. 21, 2018. The chairman of the Senate Foreign Relations Committee says Saudi Arabia's Crown Prince Mohammed bin Salman "crossed a line" in the killing of journalist Jamal Khashoggi and must pay a price. Tennessee Republican Bob Corker says that based on his briefings he believes the royal known as MBS was behind the killing of the Saudi critic. (Lefteris Pitarakis/AP)
Stories this photo appears in:
ISTANBUL — In a sign of growing pressure on Saudi Arabia, Turkey said it will announce details of its investigation into the killing of journalist Jamal Khashoggi on Tuesday and U.S. congressional leaders said the Gulf kingdom — in particular its crown prince — should face severe consequences for the death of the writer in the Saudi consulate in Istanbul.