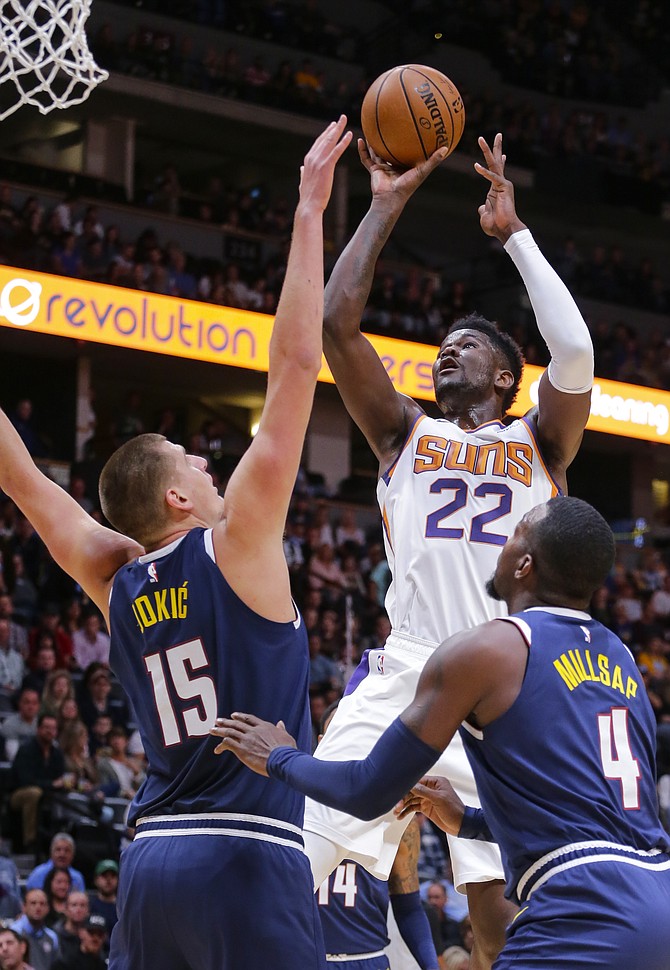 Phoenix Suns center Deandre Ayton (22) shoots over Denver Nuggets center Nikola Jokic (15) and Paul Millsap (4) during the first quarter of an NBA basketball game, Saturday, Oct. 20, 2018, in Denver. (Jack Dempsey/AP)
Stories this photo appears in: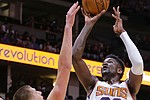 DENVER — On a historic night in which he was serenaded with "MVP!" chants for his eye-popping triple-double, Nikola Jokic's thoughts were with the Denver Nuggets' injured tone-setter.
By ARNIE STAPLETON, AP Sports Writer
October 20, 2018