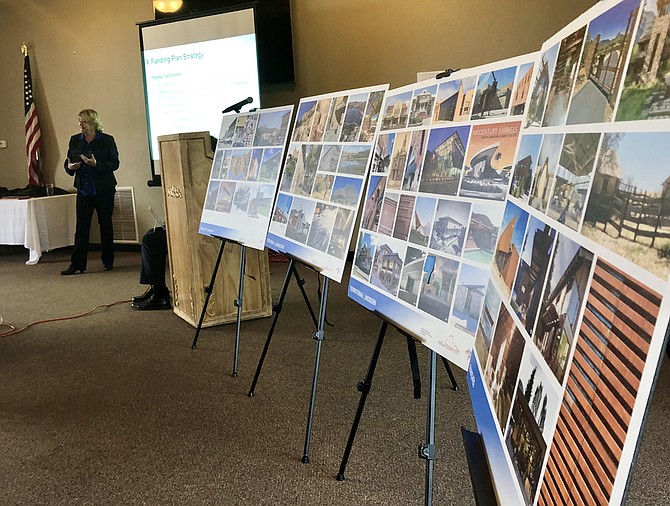 Prescott Airport Director Robin Sobotta presents information about the future of the Prescott Airport during a Tuesday, Oct. 16, open-house presentation on the design of the new airport terminal. Design consultants displayed dozens of photos of airport terminals around the country, as well as iconic Prescott buildings and landscapes. (Cindy Barks/Courier)
Stories this photo appears in:
When the preliminary design for a new airport terminal is complete late this year, it likely will include elements of iconic Prescott architecture.