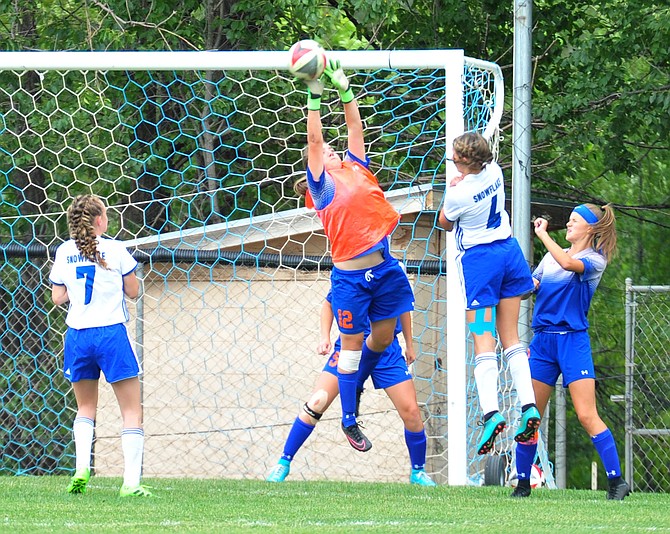 Chino Valley's Kacey Matthews makes a save against Snowflake on Sept. 4, 2018, in Chino Valley. The Cougars blanked Blue Ridge 2-0 on Tuesday, Oct. 16, 2018, in Chino Valley, to improve to 17-1-1 overall. (Les Stukenberg/Courier, file)
Stories this photo appears in: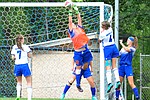 CHINO VALLEY — Julz Elsea and Ashley McGuffey each scored a goal in the second half to power the Chino Valley girls' soccer team to their 12th straight win with a 2-0 win over rival Blue Ridge during a rain-soaked Tuesday afternoon.