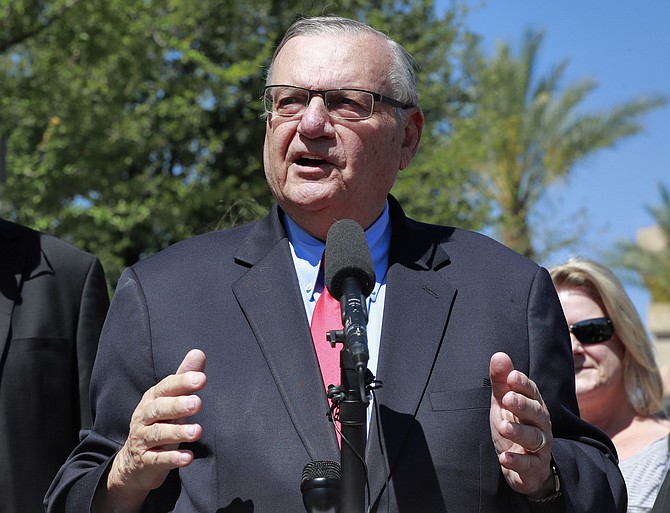 Former Arizona Sheriff Joe Arpaio speaks at the Arizona Capitol on May 22, 2018, as part of his U.S. Senate campaign. The 9th Circuit Court of Appeals on Monday, Oct. 15, 2018, appointed Los Angeles attorney Christopher G. Caldwell as a special prosecutor in an appeal over Arpaio's pardon after the Justice Department refused to handle the appeal. (Matt York/AP file)
Stories this photo appears in:
PHOENIX — A Los Angeles attorney has been appointed to defend a ruling by a lower court judge who refused to erase the criminal record of former metro Phoenix Sheriff Joe Arpaio after he was pardoned by President Trump.
By JACQUES BILLEAUD, Associated Press
October 16, 2018