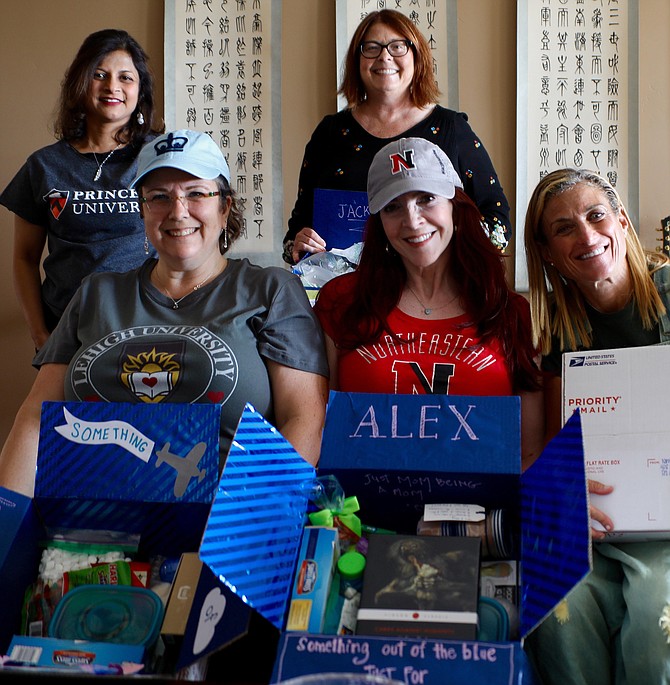 Diana Sutera Mow, front row left, and other moms hold care packages at a care package party Aug. 31, 2018, held by Mow in Poway, Calif. The moms also wore college T-shirts. (Diana Sutera Mow/AP)
Stories this photo appears in:
Eighteen years after Diana Sutera Mow gained an instant family with the arrival of her twins, her Southern California home "became an instant empty nest" when they flew across the country to begin college last year.