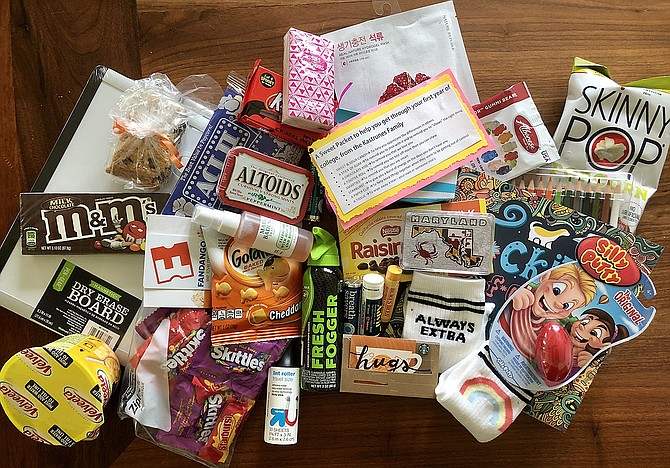 Items packed into care packages at the Baltimore, Md., home of Mia Walsh during a care package party. Care package parties are a great way for parents to bond as they swap updates about their children, support each other and pack a fun box of treats for their child away at school. (Mia Walsh/AP)
Stories this photo appears in:
Eighteen years after Diana Sutera Mow gained an instant family with the arrival of her twins, her Southern California home "became an instant empty nest" when they flew across the country to begin college last year.