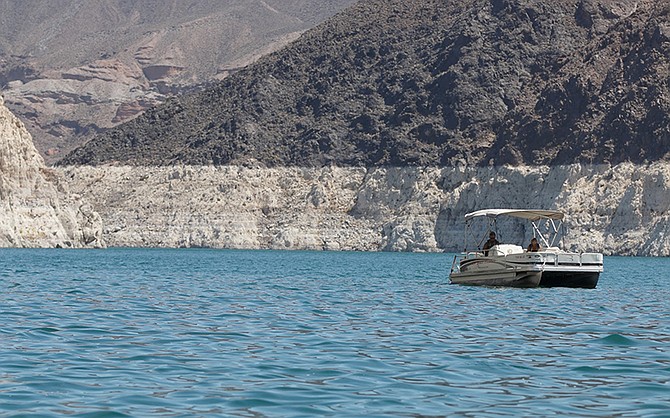 Mineral deposits on the rock formations in Lake Mead, the largest reservoir on the Colorado River, show the impact of a decades-long drought on water levels. Hydrologists fear the reservoir will drop to the level at which no water can be released – a situation known as "dead pool." (File photo by Alexis Kuhbander/Cronkite News)
Stories this photo appears in: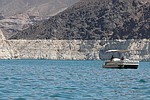 Years into a record-breaking drought across the Southwest, officials of the seven states along the Colorado River finally forged an agreement in 2007 on how to deal with future water shortages. Then they quietly hoped that wet weather would return.
By LUKE RUNYON, KUNC
October 10, 2018