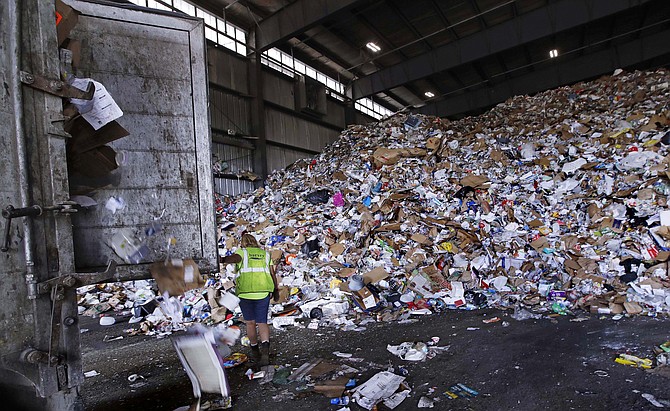 In this Thursday, Sept. 6, 2018, photo, a trailer door is opened on a truck filled with unsorted recyclable refuse as it is offloaded and added to a giant pile in a processing building at EL Harvey & Sons, a waste and recycling company, in Westborough, Mass. Recycling programs across the United States are shutting down or scaling back because of a global market crisis blamed on contamination at the curbside bin. (Charles Krupa/AP)
Stories this photo appears in: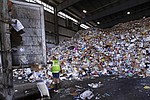 America's recycling industry is in the dumps.
By MARY ESCH, Associated Press
October 10, 2018