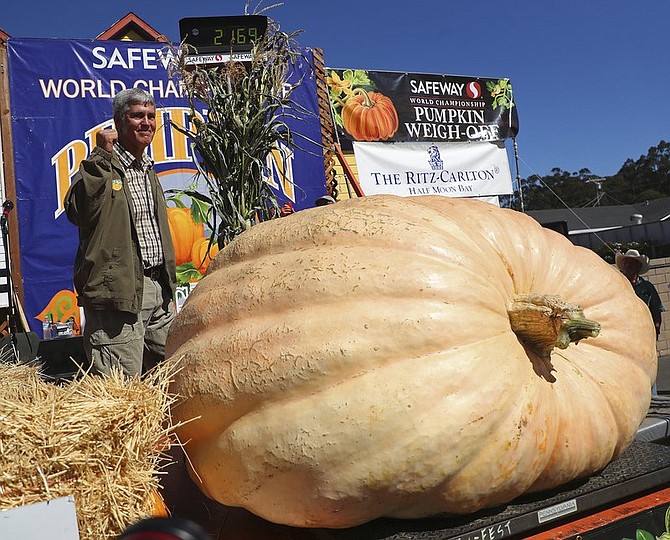 Steve Daletas of Pleasant Hill, Ore., celebrates his first place win in the 45th annual Safeway World Championship Pumpkin Weigh-Off on Monday, Oct. 8, 2018, in Half Moon Bay, Calif. A commercial pilot from Oregon raised a giant pumpkin weighing 2,170 pounds (984 kilograms) to win a pumpkin-weighing contest in Northern California. Daletas credited a good seed and lots of sunny days since he planted it April 15. It is the fourth time Daleta takes top honors at the annual pumpkin-weighing contest. (Aric Crabb/Bay Area News Group via AP)
Stories this photo appears in:
One special seed" and months of care by an Oregon commercial pilot produced a massive pumpkin that tipped the scales at a global weigh-in Monday in Northern California, the fourth time his gargantuan plants were awarded top honors.
By HAVEN DALEY, Associated Press
October 9, 2018