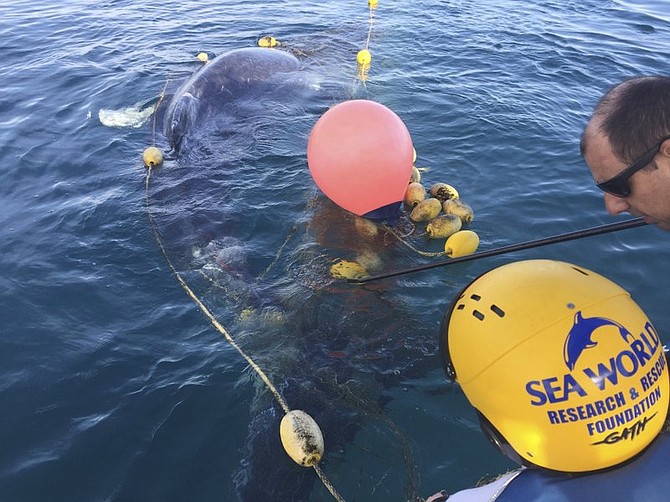 In this photo provided by Sea World Australia, rescuers try to free a whale calf tangled in a shark net off Greenmount Beach Tuesday, Oct. 9, 2018. Experts spent almost two hours on Tuesday morning untangling the humpback calf from a net about 500 meters (yards) off the beach at Gold Coast city. (Sea World Australia via AP)
Stories this photo appears in:
A whale calf has been freed after becoming tangled in a shark net off the Australian east coast.