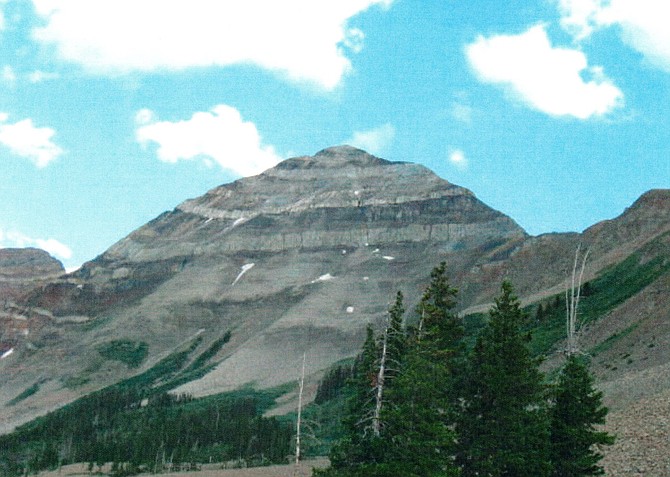 Hesperus Mountain, Colorado. (Ted Johnson/Courtesy)
Stories this photo appears in:
First impressions of Hesperus Mountain, Colorado, are powerful. The first thing I thought when I spotted Hesperus for the first time was that it was the most beautiful mountain I had ever seen. I will never forget its contrasting bands of color, its perfect shape, its setting with a clear blue sky, patches of snow and wildflowers.