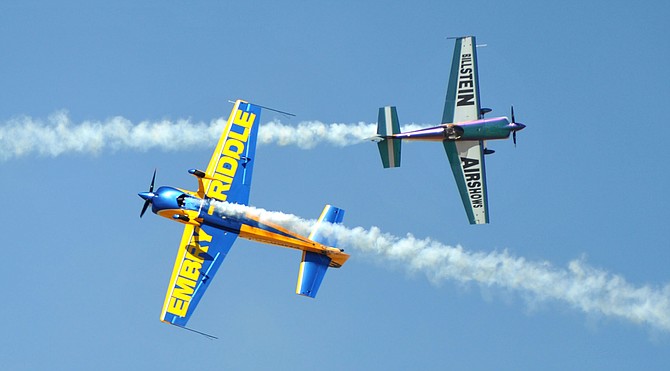 The Wings Out West Airshow is set for 9 a.m. to 3 p.m. Saturday at Prescott Regional Airport, Ernest A. Love Field. (Les Stukenberg/Courier, file)

Stories this photo appears in:
The City of Prescott, American Legion Post 6, and the Prescott Chamber of Commerce are hosting a celebration of the life and sacrifice of Ernest A. Love, and all veterans, with a reception Thursday, Oct. 4.