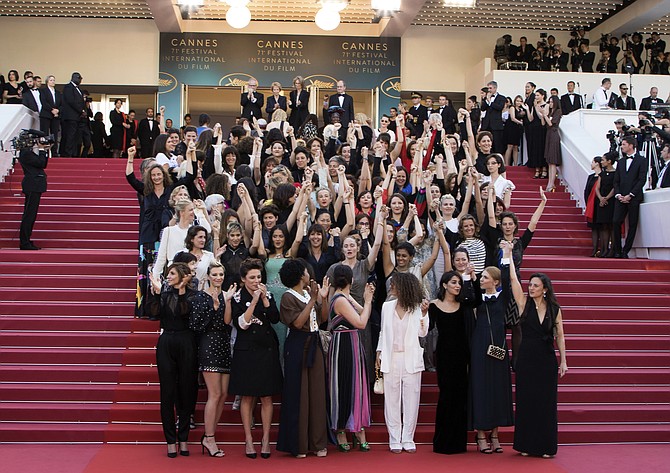 FILE - In this May 12, 2018 file photo, 82 film industry professionals stand on the steps of the Palais des Festivals to represent, what they describe as pervasive gender inequality in the film industry, at the Cannes Film Festival in Cannes, France. The #MeToo movement has gone far beyond the movies, but Hollywood remains ground zero in a cultural eruption that began 12 months ago with the revelations about Harvey Weinstein. (Photo by Vianney Le Caer/Invision/AP, File)
Stories this photo appears in: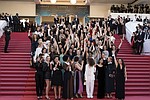 After Rashida Jones exited Pixar's "Toy Story 4" in 2017 she noted that the studio, after 25 years in business, had not made a single feature film directed by a woman, calling it "a culture where women and people of color do not have an equal creative voice."
By JAKE COYLE, AP Film Writer
October 3, 2018