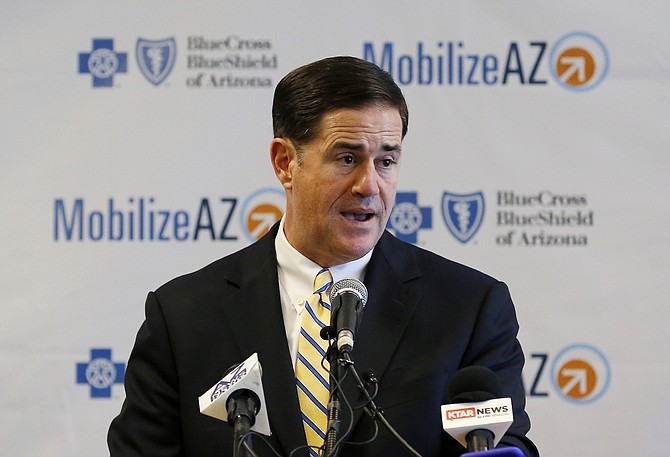 In this Aug. 14, 2018, file photo, Republican Arizona Gov. Doug Ducey speaks at a news conference in Phoenix. Proponents of Proposition 126 want to put a provision in the state constitution to forever preclude the Legislature from expanding the current sales tax base to services that are not already taxed. (Ross D. Franklin/AP, file)
Stories this photo appears in: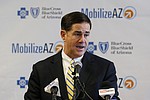 PHOENIX — To hear the proponents of Proposition 126 tell it, Arizona lawmakers are chomping at the bit to tax medical services, child care and even veterinary bills.