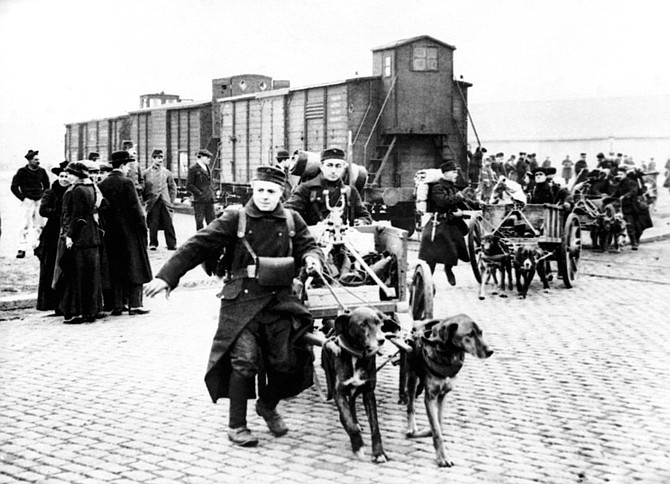 In this undated WWI file photo, soldiers move toward the front with their machine guns and ammunition pulled by dogs in Belgium. They were messengers, spies, sentinels and the heavy haulers of World War I, carrying supplies, munitions and food and leading cavalry charges. The horses, mules, dogs and pigeons were a vital part of the Allied war machine, saving countless lives _ and dying by the millions. (AP Photo, File)
Stories this photo appears in: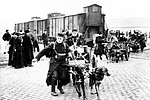 They were messengers, spies and sentinels. They led cavalry charges, carried supplies to the front, comforted wounded soldiers and died by the millions during World War I.
By ELAINE GANLEY, Associated Press
November 10, 2018