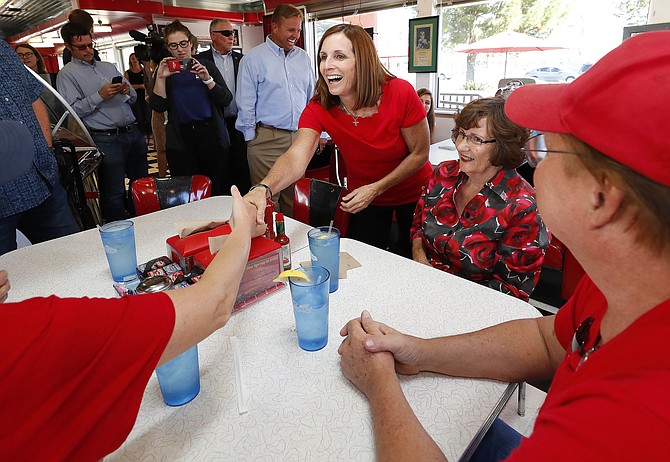 Republican senatorial candidate Martha McSally speaks with voters Tuesday, Nov. 6, 2018, at Chase's diner in Chandler. McSally and Democratic challenger Kyrsten Sinema are seeking the U.S. Senate seat being vacated by Jeff Flake, R-Ariz., who is retiring in January. (AP Photos, File)
Stories this photo appears in: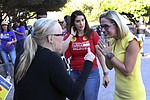 The latest returns from the state's two largest counties have given Kyrsten Sinema the lead in her bid for the U.S. Senate — barely.