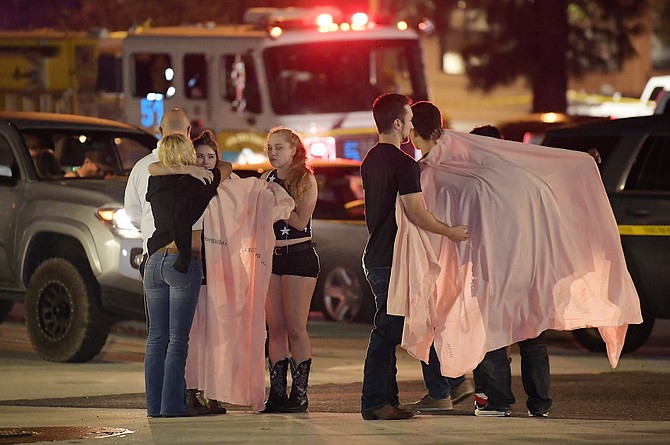 People comfort each other as they stand near the scene Thursday, Nov. 8, 2018, in Thousand Oaks, Calif. where a gunman opened fire Wednesday inside a country dance bar crowded with hundreds of people on "college night," wounding 11 people including a deputy who rushed to the scene. Ventura County sheriff's spokesman says gunman is dead inside the bar. (AP Photo/Mark J. Terrill)
Stories this photo appears in:
A hooded gunman dressed entirely in black opened fire on a crowd at a country dance bar holding a weekly "college night" in Southern California, killing 12 people and sending hundreds fleeing including some who used barstools to break windows and escape, authorities said Thursday.
By KRYSTA FAURIA, Associated Press
November 8, 2018