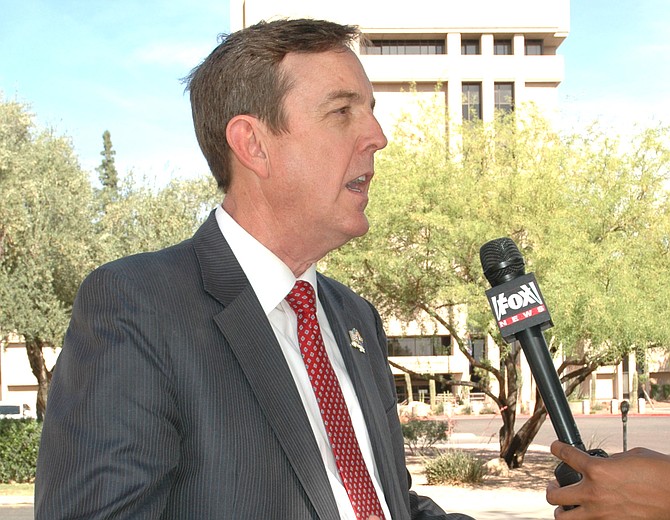 Republican Ken Bennett, in front of the Arizona Capitol tower on April 21, 2018, will challenge Gov. Doug Ducey in the GOP gubernatorial primary Aug. 28. (Howard Fischer/Courtesy, file)
Stories this photo appears in:
A judge has slapped down the latest bid by Ken Bennett to get public financing for his failed gubernatorial bid — or at least reimburse himself for the money he spent.
Political allies of incumbent Gov. Doug Ducey are going to court to keep him from having to face a challenger in the Republican primary.
Incumbent Gov. Doug Ducey isn't going to get a free ride to the November election.