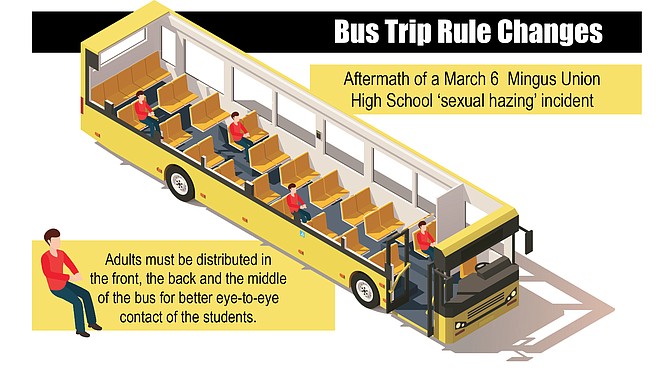 Another new requirement for Mingus Union High School students dictates that students must now use earphones if they wish to listen to music on bus trips. (Matthew Van Doren/Courier Illustration)
Stories this photo appears in:
Like their counterpart in Prescott, Bradshaw Mountain and Chino Valley high schools implemented a zero-tolerance policy for student-on-student hazing before the 2017-18 academic year.
If you're a parent and your teenager is enrolled at Prescott, Bradshaw Mountain or Chino Valley high school, student-on-student hazing should be on your radar.