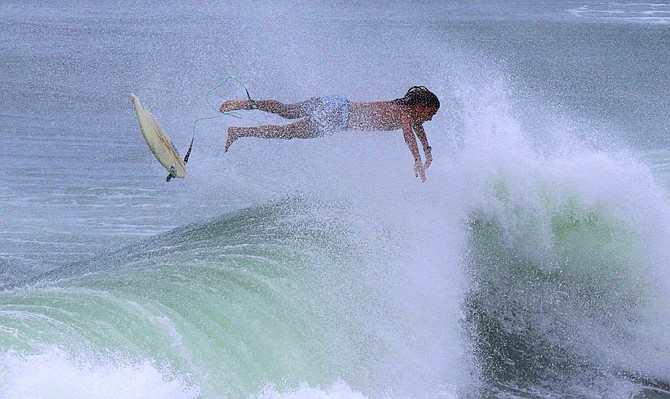 A surfer in Pensacola, Florida, is pictured as a subtropical storm approaches Monday, May 28, 2018. The storm gained the early jump on the 2018 hurricane season as it headed toward anticipated landfall Monday on the northern Gulf Coast, where white sandy beaches were emptied of their usual Memorial Day crowds. (AP Photo/Dan Anderson)
Stories this photo appears in: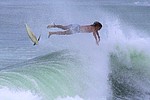 Subtropical Storm Alberto lumbered ashore Monday on the U.S. Gulf Coast, pelting white sand beaches with blustery winds and stinging rain that kept the usual Memorial Day crowds away.