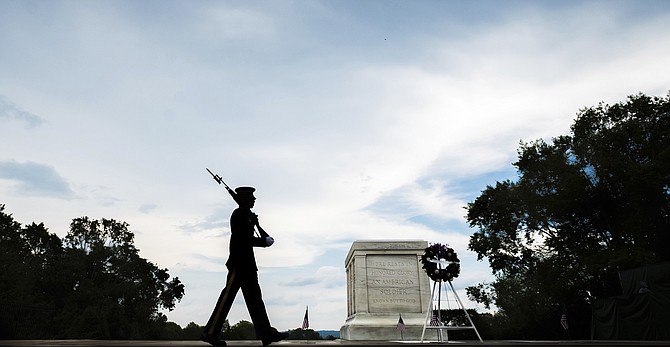 A member of the U.S. Army 3rd Infantry Regiment walks his post in front of The Tomb of the Unknown Soldier in Arlington National Cemetery during the Memorial Day weekend in Arlington, Virginia, Sunday, May 27, 2018. (AP Photo/J. David Ake)
Stories this photo appears in: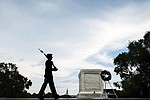 "It is D-Day plus five years, soldier, on this sandy coast where the world hinged on what you did."