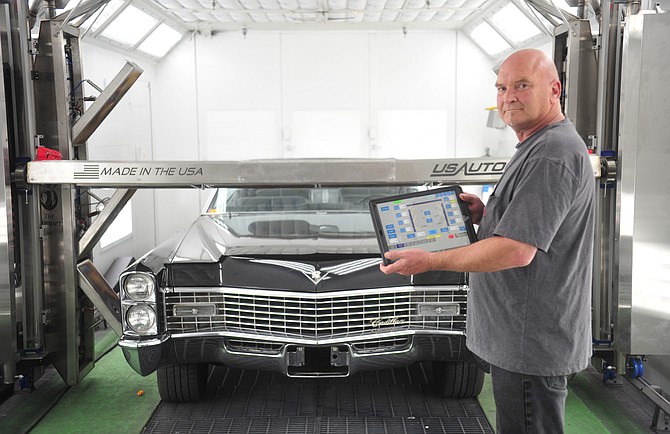 Tim Beal demonstrates how the US Autocure The Phoenix robotic paint dryer operates at his Prescott shop Thursday, May 24, 2018. The fully customizable dryer costs $249K and can save an hour of drying time per vehicle. (Les Stukenberg/Courier)
Stories this photo appears in: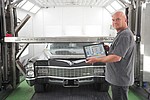 If watching paint dry isn't your idea of a good time, you might appreciate the new robotic dryer at Beal's Auto Body & Paint, at 1460 Iron Springs Road in Prescott.