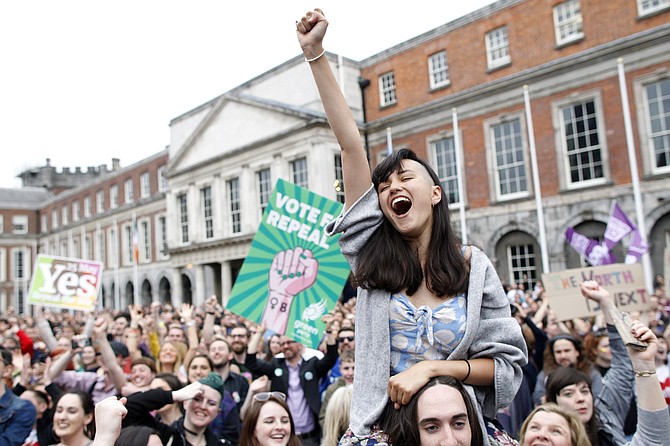 A woman from the "Yes" campaign reacts after the final result was announced, after the Irish referendum on the 8th Amendment of the Irish Constitution at Dublin Castle, in Dublin, Ireland, Saturday, May 26, 2018. The prime minister of Ireland says the passage of a referendum paving the way for legalized abortions is a historic day for his country and a great act of democracy. (Peter Morrison/AP)
Stories this photo appears in: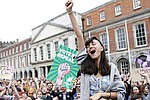 DUBLIN — Irish voters cleared the way for abortions to be legal in their country for the first time by repealing a constitutional ban on the procedure and authorizing legislators to reflect the popular will by giving pregnant women a choice, results from a landmark referendum showed Saturday.
By GREGORY KATZ and RENATA BRITO, Associated Press
May 26, 2018