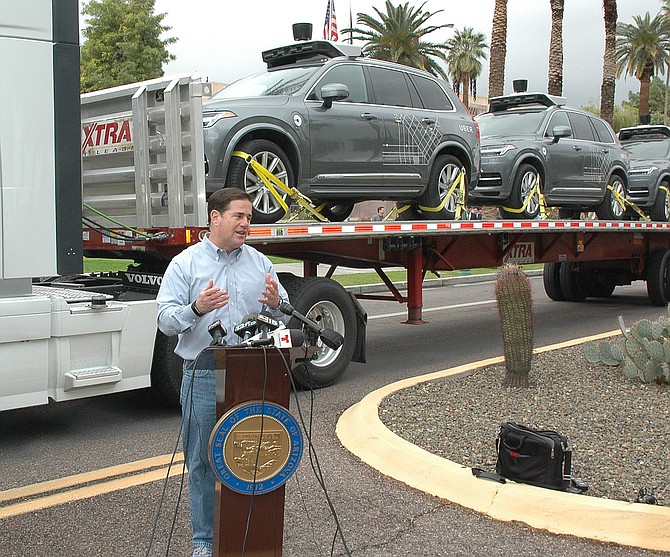 Gov. Doug Ducey personally welcoming Uber vehicles to Arizona in 2016, touting the state's policy of limited regulation of autonomous vehicles. (Capitol Media Services file photo by Howard Fischer)
Stories this photo appears in:
PHOENIX - Unable to currently test its self-driving vehicles in Arizona in the wake of a fatal mishap in March, Uber has decided to pull the plug on that program here.