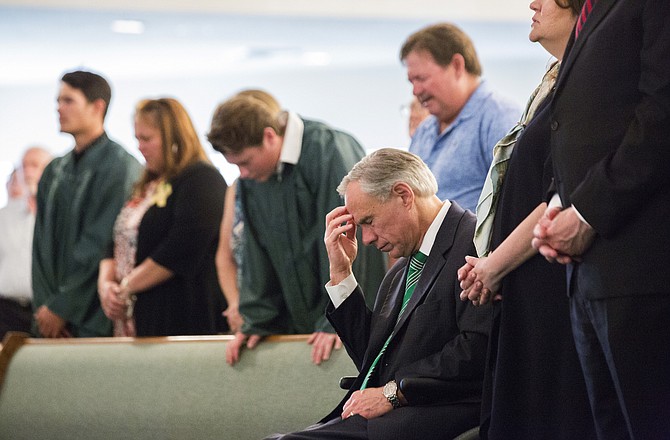 The Texas Gov. Greg Abbott joins a congregation in prayer on Sunday, May 20, 2018, at the Arcadia First Baptist Church, after a school shooting at Santa Fe High School on Friday, in Santa Fe, Texas. (Marie D. De Jesus/Houston Chronicle via AP)
Stories this photo appears in:
Texas has more than 1.2 million licensed handgun owners who can openly carry their weapons in public. The state hosted the National Rifle Association's annual meeting two weeks ago. And until Monday, the governor's re-election website was raffling off a shotgun.