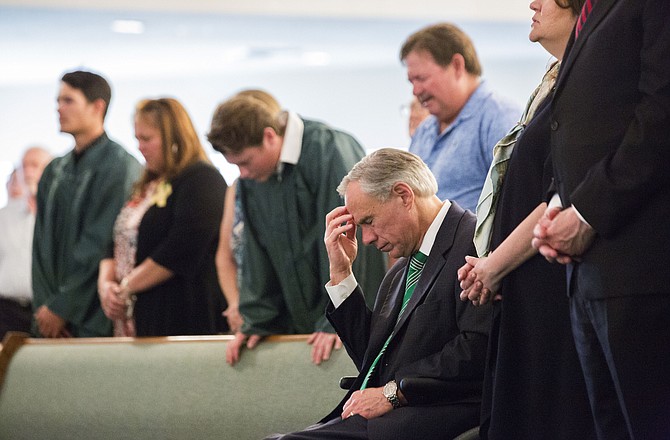 Texas Gov. Greg Abbott joins a congregation in prayer on Sunday, May 20, 2018, at the Arcadia First Baptist Church, after a school shooting at Santa Fe High School on Friday, in Santa Fe, Texas. (Marie D. De Jesus/Houston Chronicle via AP)
Stories this photo appears in: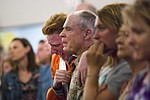 Congregations in this deeply religious community near Houston gathered Sunday for their first worship services since a teenager with a shotgun blasted his way into a high school art classroom and killed 10 people – eight students and two substitute teachers.
By JUAN A. LOZANO & CLAIRE GALOFARO, Associated Press
May 21, 2018