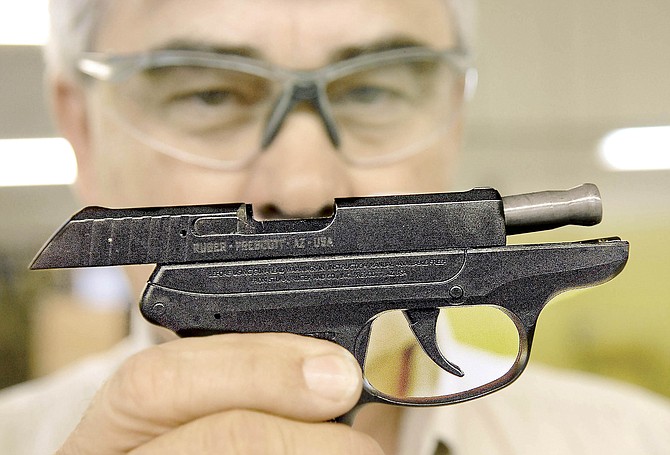 A Ruger Lightweight Compact Pistol (LCP) is displayed in front of James D. Elliott, production manager Wednesday. Ruger is currently being asked by their shareholders to track and report on the gun violence. (Courier file photo)
Stories this photo appears in: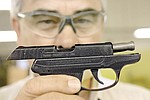 In a meeting in Prescott on May 8, shareholders of Sturm Ruger and Company won a vote to force the company to track and report on gun violence involving Ruger weapons, a move that the board of directors had advised against.