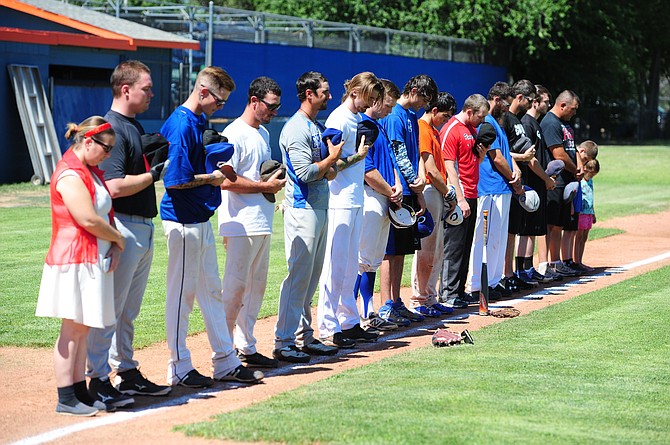 Former teammates bow their heads in a moment of silence during the third annual Wade Parker Memorial Game July 16, 2016, at Chino Valley High School. This year's memorial softball tournament, which honors Wade Parker and 18 other Granite Mountain Hotshots who died battling the Yarnell Hill Fire in 2013, will be played June 16 and 17 at Community Center Park in Chino Valley. (Les Stukenberg/Courier, file)
Stories this photo appears in: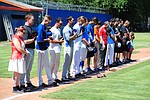 CHINO VALLEY — The sixth annual Wade Parker Weekend Co-ed Softball Tournament will be played over Father's Day weekend, June 16 and 17, at Community Center Park's Little League fields, 1615 N. Road 1 East.