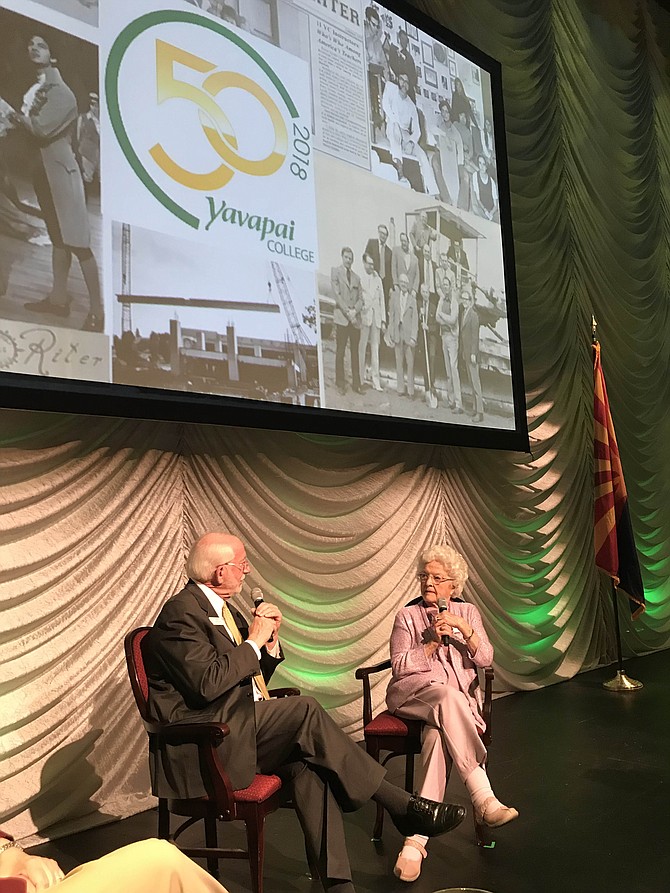 Paul Kirchgraber, left, of the Yavapai College Foundation, is pictured Wednesday, May 9, 2018, at the Yavapai College annual meeting, held at the college's performing arts center. Kirchgraber discussed local history with Jean Phillips, also pictured. She is an emeritus board member and created the college's first endowed nursing scholarship. (Kelly Soldwedel/Courier)
Stories this photo appears in: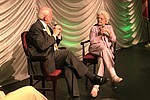 The Yavapai College annual meeting was held Wednesday, May 9, 2018.