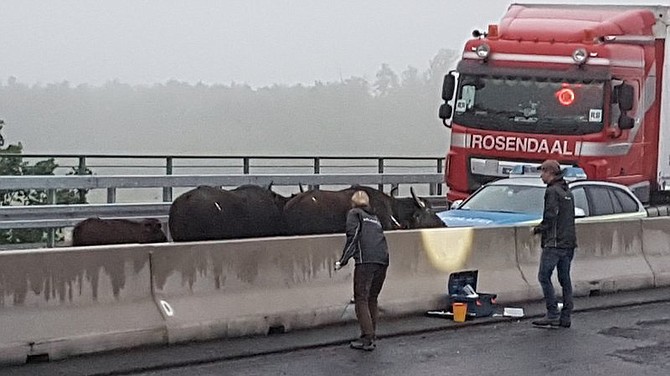 Water buffalos stand on a highway near Leverkusen, western Germany, Monday, May 14, 2018. The buffaloes, including two calves, escaped from a field Sunday night and walked onto the A3 highway near Leverkusen. The highway was closed temporarily. (Oliver Koehler/WDR//dpa via AP)
Stories this photo appears in:
Police called in a crane to lift five fugitive water buffalo off a highway in western Germany during an operation that lasted about nine hours.