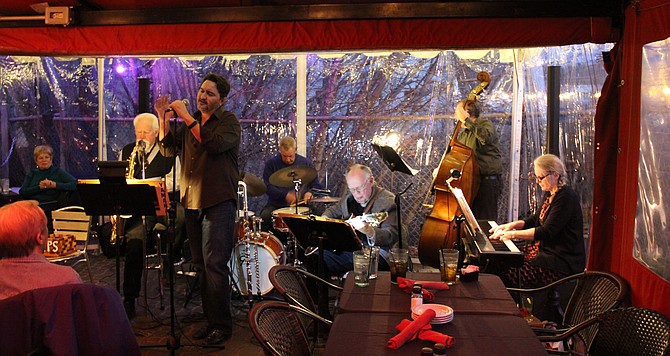 The Goodwin Street Gang is pictured in this January 12, 2017, file photo. The group is scheduled to perform Monday night, May 14, 2018, at the Top of the Elks -- upstairs at 117 E. Gurley St. in Prescott.
Their performance kicks of a jazz-club series planned to continue every second Monday of the month through Monday, Sept. 10, with a different band and vocals for each performance. Doors open at 6 p.m., with music, food and dancing starting at 7 p.m. The price of admission is $30 and includes music, some dance instruction, dancing, food and a bar ticket. There will also be a cash bar. Purchase tickets at El Gato Azul, 316 W. Goodwin St., or online at elgatoazulprescott.com. (File photo/Courier)
Stories this photo appears in: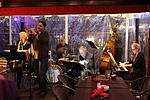 Thanks to a collaborative effort between El Gato Azul, Flying Nest Movement Arts, and the Elks Theatre and Performing Arts Center, people can enjoy a jazz club experience on the second Monday of every month.