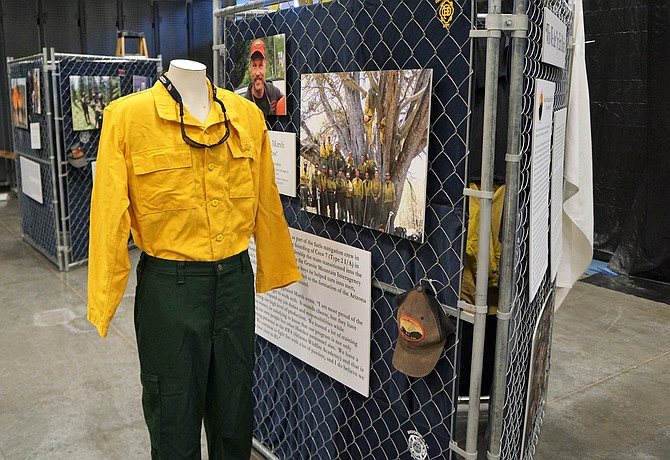 As a part of the display in the new Granite Mountain Interagency Hotshot Crew Learning and Tribute Center at the Prescott Gateway Mall, each of the 19 fallen Hotshots is being commemorated on chain-link-fence replicas of the tribute that developed on the fence surrounding Prescott's Fire Station 7, the Sixth Street home of the Hotshots. The community left thousands of items to honor the Hotshots after the June 2013 tragedy. (Cindy Barks/Courier)
Stories this photo appears in: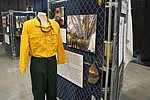 With June 30 falling on a Sunday this year, events commemorating the Granite Mountain Hotshots tragedy will coincide with that somber Sunday six years ago, when 19 members of the crew members died fighting the Yarnell Hill Fire.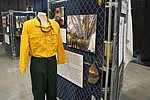 Paris in Prescott, jazz music by MINT Jazz Group, 5:30 to 8 p.m., fundraiser for Granite Peak UU Congregation, 882 Sunset Avenue, Prescott. Tickets are $20.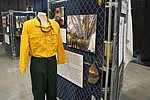 The T-shirts from fire departments around the country are a potent reminder of the outpouring of grief that came after 19 of Prescott's Granite Mountain Hotshots died fighting the Yarnell Hill Fire nearly five years ago.