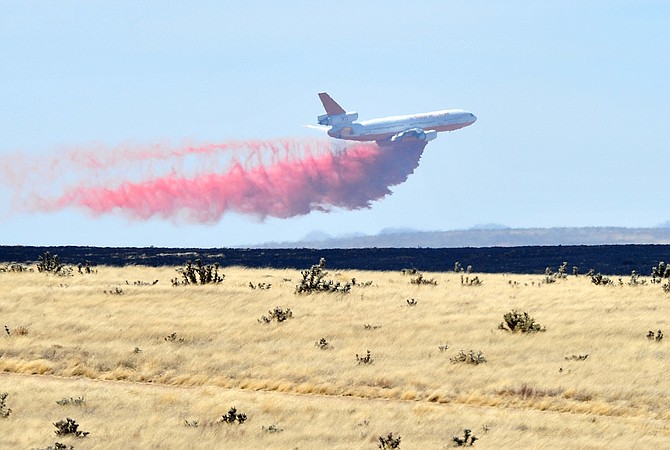 A DC-10 drops a load of retardant along the western edge of the Viewpoint Fire that started along Highway 89A in Prescott Valley on Friday, May 11, 2018. The fire, driven by a sustained wind, headed north into the Poquito Valley area. (Les Stukenberg/Courier)
Stories this photo appears in:
Fire retardant is one tool in battling wildfires, including the Woodbury Fire east of Mesa. But is the mixture of water and chemicals, including thickening agents, a danger to people and the environment?
By AMANDA SLEE, Cronkite News
June 25, 2019
A wildland fire just north of Prescott Valley forced the communities of Poquito Valley and Antelope Meadows to be evacuated early Friday afternoon, but as of 6:30 p.m., residents in those areas were being allowed back into their homes.