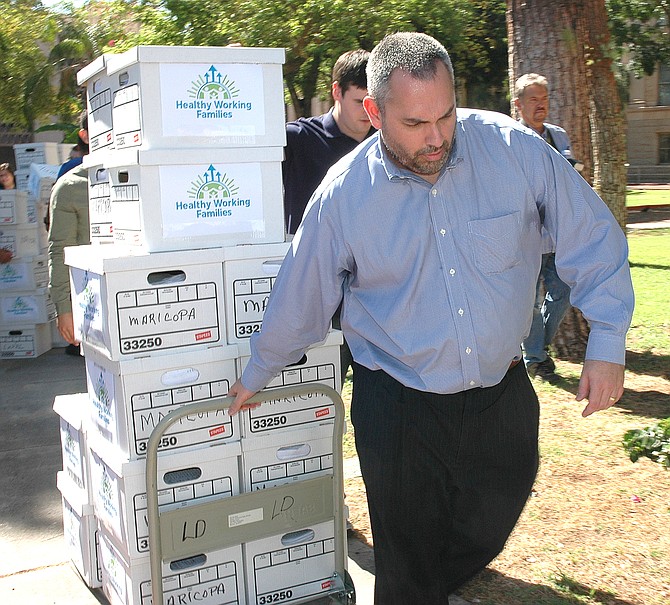 Elections Director Eric Spencer helps bring petitions to raise the minimum wage into state offices in 2016. It was voter approval of that measure that caused Republican lawmakers last year to make it more difficult to put future initiatives on the ballot. (Capitol Media Services photo by Howard Fischer)
Stories this photo appears in: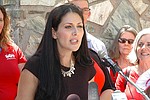 The group responsible for forcing a public vote on the future of vouchers will now help a bit to block "dark money'' in future political campaigns.