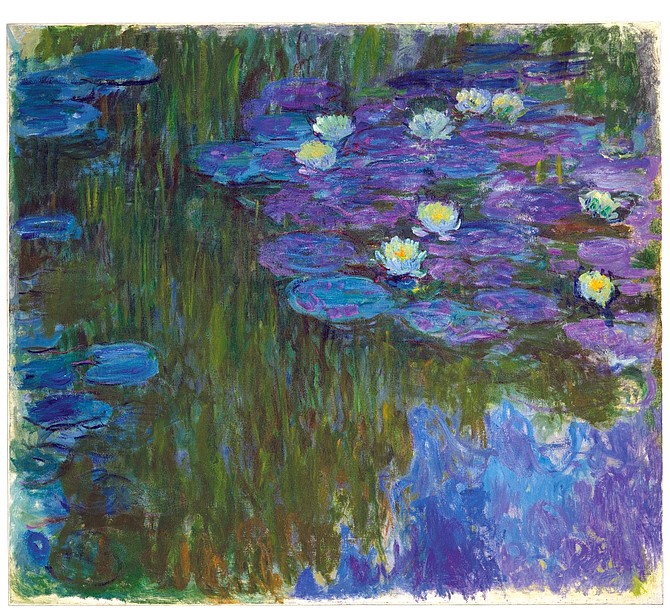 This photo provided by Christie's Images Ltd. 2018 shows Claude Monet's, "Nymphéas en fleur," ("Flowering Water Lilies") painted 1914-1917. The painting, part of the collection of oil-family scion David Rockefeller and his wife Peggy, has an estimate of $50 million to $70 million and will be auctioned auctioned by Christie's Tuesday evening, May 8, 2018 in New York. Rockefeller, grandson of Standard Oil founder John D. Rockefeller, died in March at the age of 101. His family is selling the art collection to benefit cultural, educational, medical and environmental charities. (Christie's Images Ltd. 2018 via AP)
Stories this photo appears in: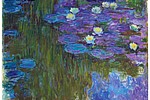 A collection of artwork put together by billionaire David Rockefeller that includes pieces from Pablo Picasso, Claude Monet and Georgia O'Keeffe brought in more than $646 million on the first night of an auction.