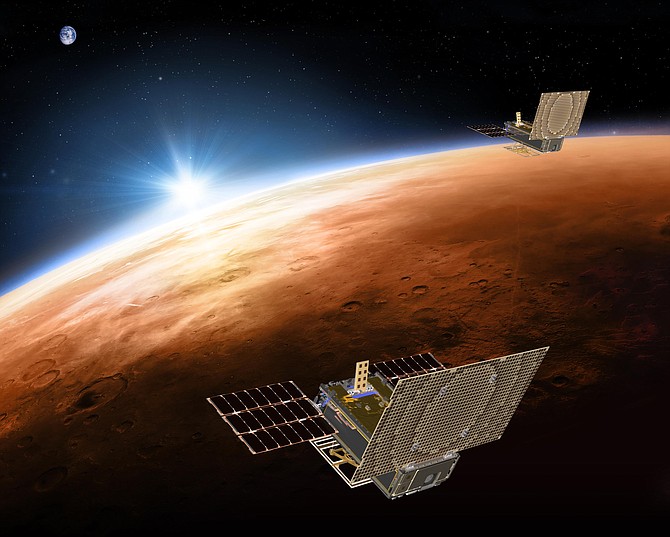 This illustration made available by NASA on March 29, 2018 shows the twin Mars Cube One (MarCO) spacecraft flying over Mars with Earth and the sun in the distance. The MarCOs will be the first CubeSats - a kind of modular, mini-satellite - flown into deep space. They're designed to fly along behind NASA's InSight lander on its cruise to Mars. (NASA/JPL-Caltech via AP)
Stories this photo appears in: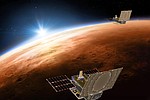 NASA's next Mars explorer is going to have company all the way to the red planet: a couple of puny yet groundbreaking sidekicks.
By MARCIA DUNN, AP Aerospace Writer
May 5, 2018