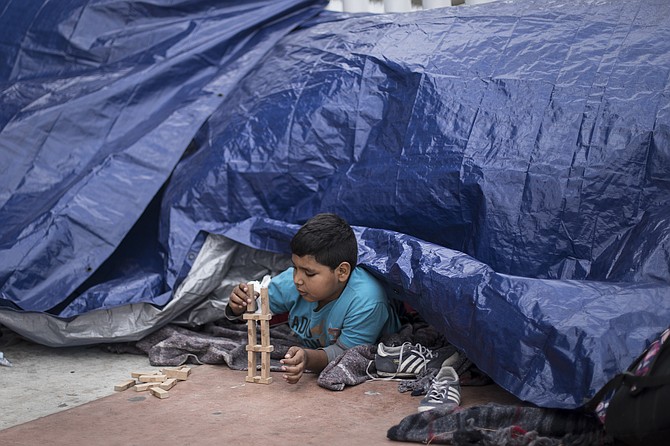 A migrant child from El Salvador plays under a tarpaulin at the El Chaparral port of Entry, in Tijuana, Mexico, Monday, April 30, 2018. bout 200 people in a caravan of Central American asylum seekers waited on the Mexican border with San Diego for a second straight day on Monday to turn themselves in to U.S. border inspectors, who said the nation's busiest crossing facility did not have enough space to accommodate them. (AP Photo/Hans-Maximo Musielik)

Stories this photo appears in: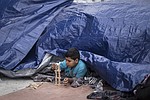 U.S. border inspectors allowed some of the Central American asylum-seekers to enter the country for processing, ending a brief impasse over lack of space. But the migrants who crossed Mexico in a caravan may face a long legal path.
By ELLIOT SPAGAT, Associated Press
May 1, 2018