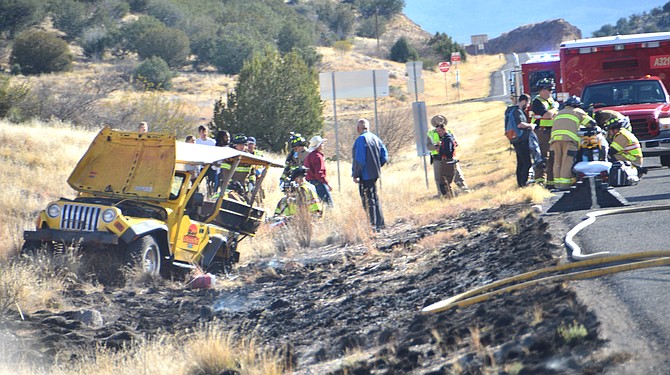 A tour jeep carrying six passengers plus the driver rolled over on 89A near Page Springs Road Saturday, March 24, 2018. The jeep rolled over but came to rest in an upright position. A small brush and grass fire had been ignited as a result of the accident. "This accident highlights the importance of wearing seatbelts," said Jon Davis, fire marshal for the Sedona Fire District. (Vyto Starinskas/Verde Independent)
Stories this photo appears in: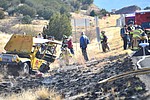 The Sedona Fire District was dispatched to 36400 SR 89A near Page Springs Road at 4:05 p.m. Saturday following a tour jeep rollover and fire.
By Verde Independent
March 28, 2018