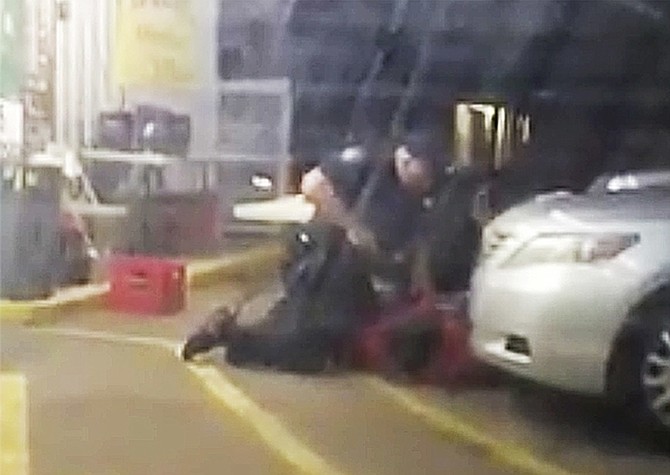 In this July 5, 2016 image made from video, Alton Sterling is restrained by two Baton Rouge police officers, one holding a gun, outside a convenience store in Baton Rouge, La. Moments later, one of the officers shot and killed Sterling, a black man who had been selling CDs outside the store, while he was on the ground. Louisiana's attorney general has ruled out criminal charges against the two white officers in the fatal shooting of Sterling. (Arthur Reed via AP, File)
Stories this photo appears in: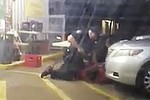 Louisiana's attorney general ruled out criminal charges Tuesday against two white Baton Rouge police officers in the shooting of a black man whose death led to widespread protests nearly two years ago.
By MICHAEL KUNZELMAN & ANTHONY IZAGUIRRE, AP
March 28, 2018