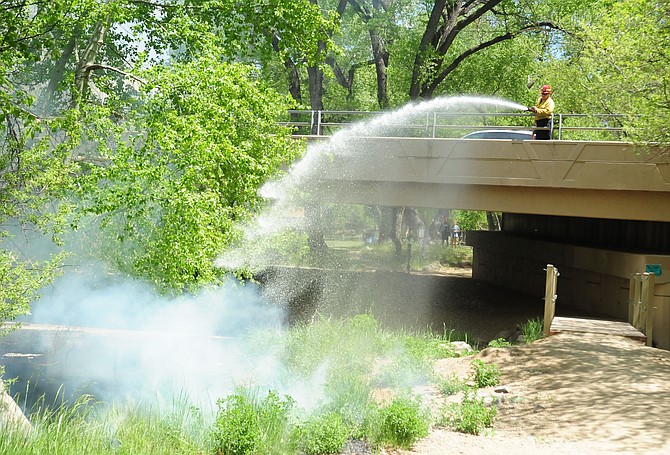 Prescott firefighters extinguish a wildland fire under the LaGuardia Bridge near Granite Creek Park on April 27, 2016, in Prescott. Highly flammable cottonwood 'cotton' was ignited. The ban on smoking in city parks, in part, is in response to fire risks. (Les Stukenberg/Courier, File)
Stories this photo appears in:
By late May, smoking will be banned in Prescott city parks, except for designated areas.
Fifteen years ago, Prescott voters took a stand against smoking in most indoor public places when they narrowly approved a ban on lighting up in the workplace.